For the Pages: Vievee Francis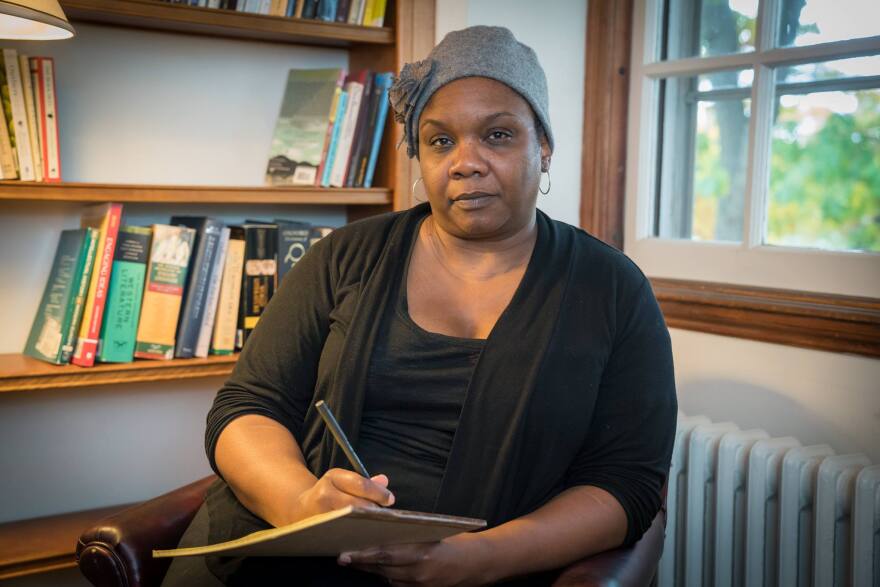 Vievee Francis, an award-winning American poet who was born in Texas.

Francis is currently an associate professor in the department of English and Creative Writing at Dartmouth College in New Hampshire, where she continues to write poetry.
She is also an associate editor of Callaloo (journal), and a faculty member at the 2018 Conference on Poetry at The Frost Place in Franconia, NH. Prior to joining Dartmouth, she taught writing and poetry at North Carolina State University among other colleges and universities.
She earned an MFA from the University of Michigan in 2009, and she received a Rona Jaffe Award the same year.
Francis is the author of three collections of the poetry, the third of which, Forest Primeval, won the 2016 Hurston/Wright Legacy Award for poetry and the 2017 Kingsley Tufts (Kingsley and Kate Tufts Poetry Awards) poetry award.
On her Dartmouth page, Francis writes: "It is the intent of my instruction and an inherent objective of my own poetry to upturn how we think about poetry, its lineage, and the cultural impact of received aesthetics."